MECHANICAL WORKINGS

AND FINISHES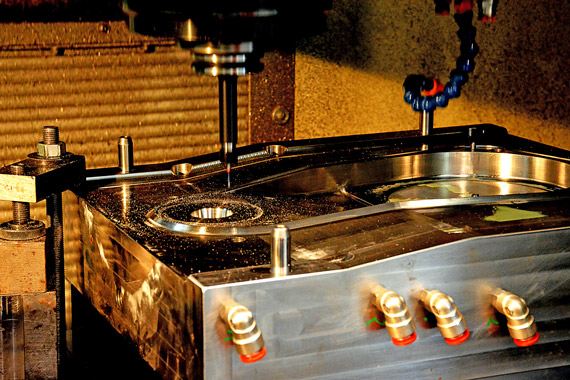 Being equipped with a mechanical workshop, A.T.E. srl is able to carry out mechanical machining of steel and aluminum, through the use of 3 and 5 axes machining centers.
A.T.E. srl is so completely independent in the realization of all the necessary production tools and equipment.
Thanks to its consolidated experience in industrial automation, A.T.E. srl manufactures efficient and optimized finishing mechanisms, completely customized according to the production requirements.
The presence of 18 anthropomorphic robotic arms (among which KUKA and COMAU) allow high flexibility and optimization of automatic processes with obvious reductions in labor costs.
A.T.E. srl takes advantage of its knowledge in the field of automatization for the realization of finishing lines able to carry out in a completely automatic and optimized process any type of mechanical finishing and 100% tests.
Among the feasible finishing operations are provided:
automatic cuts;
mouths calibration tolerance;
orbital borings;
welding;
auxiliaries insertion;
application of fastening systems such as plastic ties;
inserting oriented Quick Connectors.
The carried out checks at 100% and in a completely automatic way are:
leakage test;
Go No-Go tolerances check at openings;
auxiliaries presence control;
occlusion control conducted.