Mechanical Finishing

Inserts and Bushings

Materials Optimization

Joint Developement

Dimensional Check

Funtional Tests
WE OFFER THE HIGHEST LEVEL OF AUTOMATION
AND ATTENTION IN THE CONSTRUCTION
OF COMPLEX ASSEMBLIES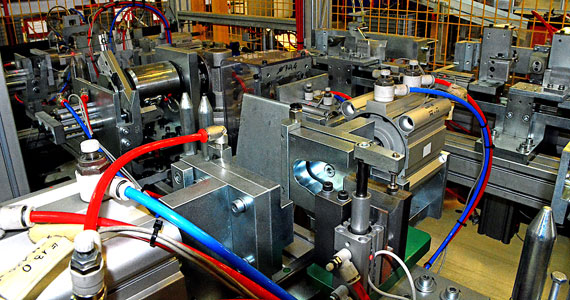 A.T.E srl makes use of its facilities and collaboration with major national manufacturers of automatic lines, to realize their own customized lines suitable for the finishing and 100% testing of the production, as well as boasting of almost faultless mass production.
Our automatic lines are able to perform all the mechanical finishing processes, simultaneously welding, sealing tests, dimensional checks, auxiliary presence checks, ensuring the best economic and strategic advantage to the customer.
The highly qualified staff is able to handle the assembly and implementation of complex systems, using ad-ho designed solutions.