A.T.E. srl

THE COMPANY

A.T.E srl since 1982 is specialized in designing and production of technical articles in plastic and rubber, widely used in various sectors: household appliances (dishwashers, washing machines, refrigerators, etc.), automotive (tanks, ducts for clean and dirty air conditioning, draining systems), agricultural, recreational, environmental, furnishing (lighting systems) and textiles.
To achieve and maintain high production standards, A.T.E. srl has made clear technological choices, operating continuous technical innovation investments: has, currently, a robotic fleet comprising blowing machines from 0.5 to 50 liters and equipment for injection molding.
Since 1991 the company has received several quality certificates and since 2004 has been certified ISO 9001. Updated ISO 9001/2018.
During the 2018 the company achieved ISO 14001 environmental certificate.
A.T.E. srl's machinery is structured in 30 blowing machines and 20 robot isles. All machines are finely customized to optimize all processes, quality and finishing results.
A.T.E. srl is been cooperating from several years with the most qualified blowing plants producers. Upon all others, can boast the presence of:
ASPI 150 CoEx SeCo (ST)
TA300 (ST)
ASPI E-Move (ST)
EASY 350 (ST)
To completely fulfill any requirement and product range.
CONSTANT TECHNOLOGICAL RESEARCH
Driven by the growing need to follow out every stage of the production process, the company is able to fulfill, in total autonomy, the entire development cycle stages: design, mold creation, large-scale production, pre-assembly and welding any required component, plastic or rubber made.
Also thanks to this ongoing technology research, the company has developed over the years the technical skills required to autonomously produce machines designed for its own mass production.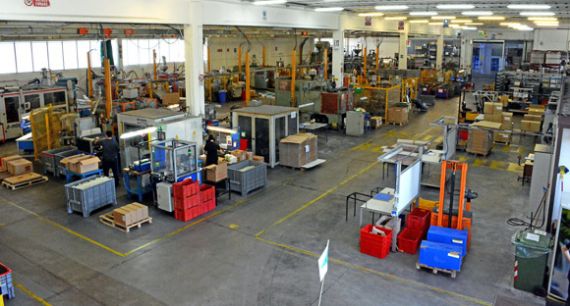 DESIGN AND PRINTING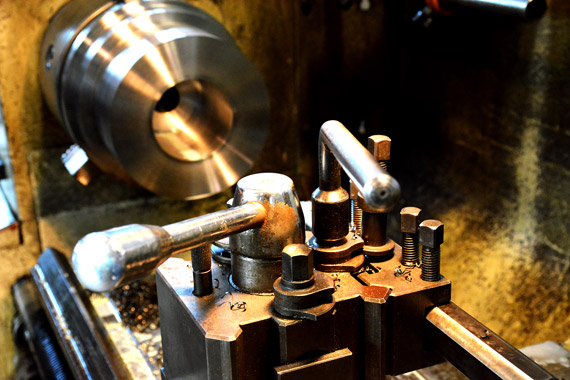 Particular attention is devoted to the part design phase: making use of applications for the three-dimensional simulation.
The internal Technical Department is specialized in the design and manufacture of various types of molds:
molds with integrated edge cutting,
three-dimensional blow molding tools,
shearing molds,
injection molds with unscrewing expulsion, warm room, hot room with shutter,
movements and molds for over-injection and suction type moulds.
EXTERNAL COLLABORATION
The company employs specialized suppliers with a high competence degree for the design and construction of robotic isles, used specifically for the automotive industry and household appliances.
One of these, for example, is particularly useful in the production of blown articles because, in addition to a practical manual loading of the auxiliary components to be assembled (O-ring, gasket in rubber, clamps), also uses an effective automatic system, able to manage, without the intervention of any operator, all the work phases:
loading of the article in the baskets;
flow control with a running Ø 8mm steel ball;
automatic mounting of an O-ring and a rubber gasket;
pressure tightness test;
assembly of two cable ties through anthropomorphic robot;
monitoring the presence of auxiliaries and markings of conform items;
automatic discrimination of the items in categories: conform pieces, recoverable waste, unrecoverable waste.